OK, I'm biased, and I am also privileged to be friends with some people who are making fabulous music. Here are three new releases from friends - let me pull your coat in their direction.
Mary Brett Lorson, Themes From Whatever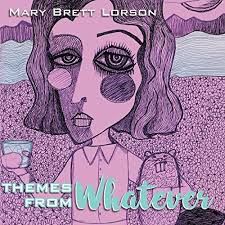 Mary Brett Lorson lives in the Ithaca, N.Y., area and has been a prolific and multi-talented artist for many years. She came to prominence in the 1990s as the singer and co-songwriter for the band Madder Rose, which made waves in both the U.S. and U.K. Since then, she has released an incredible 11 solo albums. She also writes stage plays, screenplays and film scores, and she has even created a television series. Mary and I go way back - we met in 1985, in the offices of the Boston Phoenix, where we were both employed. All these years later, on a recent frozen night at Rockwood Music Hall in the Lower East Side, I saw her perform her spooky and strangely catchy tunes at a baby grand piano, accompanied by two fine upstate musicians. She just released another collection, called Themes From Whatever. She is becoming more of a producer, and this disc has a real sound design to it. The title tune, "Theme From Whatever," is a winner - great chord progression, assertive vocals. It all flows naturally, and every part of the tune is as good as every other. ("The inside of the tune has to be as good as the outside" - Thelonious Monk.) Her tune "Time Is On My Side" nicks a title from the Irma Thomas and Stones hit but takes the concept in an eros-vs.-thanatos direction. Again there's a chord change in it that melts me. The rest of the record also compels. Check it out! 
Pablo Woiz and Milonga Roots, Vol. 1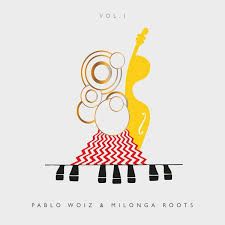 This Berlin-based group has the instrumentation of a jazz trio - piano, upright bass and drum kit - but their mission is much more specific: to dig deep down into the roots of Argentine tango, down to its ancestor, milonga. This is music of mixed emotions, romance tinged with sadness and regret, and you can dance to it, up close and with fervor. What strikes you first is the clear simplicity of it. The melodies are up front, and each track is a miniature, a small gem - no extended jams or gratuitous displays of "chops." The first track, "Roots," sets the twilight tone with quiet intensity. "Un Vals" sends you to 1920s Paris. The drummer in the group, Martin Iannaccone, originally from Buenos Aires, is an old friend. He is also an accomplished cellist, bassist and songwriter, and for this project he brings his expertise to the drum kit. The last track on the disc, "Una Senal," sounds like an old folk tune, but it turns out that Martin wrote it himself. 
A Big Yes and a small no, "Stranger Things" (single)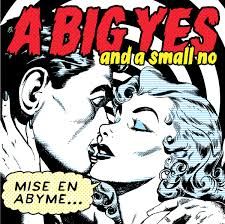 Kevin Kendrick is a vibraphonist, singer, guitarist, ironist and lyricist with a poison pen. His lyrics can be taken two ways, or maybe three - is he complimenting someone or is he pouring scorn on some deserving soul, or maybe both? A Big Yes and a small no is an all-star project that applies jazz-level skill to pop music. (As the Mothers of Invention taught us, musicianship can really drive the attitude home.) Their first record was called "Jesus That Looks Terrible on You." Let me hasten to add that Kevin has a great sense of fashion - he is 120 pounds of danger in a velvet jacket. He is also a sweet guy, but he probably doesn't want me to tell you that. He was recommended to me as a vibraphonist a few years ago, and he really lit up my last two records. When he can cause so much mayhem without saying a word, imagine what he can do when he sings. Actually, you don't have to imagine - go to the video of the new single by A Big Yes and a small no. It's called "Stranger Things," and once you hear it, you will want to hear it again. A Big Yes has just released another full album, titled "Mise en Abyme," which I have not yet heard, but this taste leaves me wanting more.