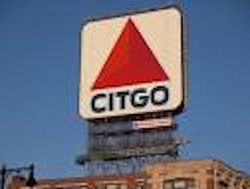 (Since I don't have a photo of Jimmy, I'll use this stock photo of a Boston landmark.)
In a strange way, Jimmy Guterman and I went back a long way. Back in the 1980s, I was the office manager for the Boston Phoenix weekly newspaper, and Jimmy wrote record reviews. Back then, for reasons I no longer remember, I decided I didn't like the guy! Maybe I didn't like his musical opinions, or maybe I was sore that he wouldn't review my band, since I was not yet familiar with the concept of "conflict of interest."
Fifteen years later, I was hired to be a copy editor for The Industry Standard, and I saw that Jimmy G. was writing and editing a newsletter called Media Grok. "Ugh, that guy," I thought. But somehow Jimmy and I got to talking online, and I started thinking he's not such a bad guy after all. When the Standard went under, Jimmy kept Media Grok going under the name Media Unspun, and he kept me on as a copy editor, so for a year or so, I had an easy hour of work every morning, and we got along great.
When I would sign on to edit the morning copy, Jimmy and I, over Instant Messenger, would jawbone about music. One day he said something like, "I'm listening to Fela Kuti, and he's more James Brown than James Brown." Another day I said I had just heard Leslie Gore's "It's My Party," and that it's a hard-rocking track. He said, "I prefer 'Judy's Turn to Cry,' because I'm a petulant SOB."
In 2005, Jimmy started assembling a charity music project, a double-CD set with about 30 artists covering the Clash album "Sandinista." Any profits from "The Sandinista Project" were to raise money for a charity. He invited me to participate, and he used my version of "Look Here" - in fact, that's why I recorded that tune.
He and I kept in touch, off and on. We would give each other music recommendations. He told me he had discovered Cambodian rock of the 1960s, and I told him about a band called Dengue Fever. He liked Dengue Fever so much that he sent me a surprise package in the mail - a multi-disk set of Dengue Fever CDs and videos. In 2009, I told him about a local New York band called the Black Hollies, and he wrote something nice about that band and about me that still drives traffic to this website.
All this time, I had seen him in person only once or twice. Last I saw Jimmy was in 2011. My old Boston band Rods and Cones was reuniting for a one-off gig in Boston. Jimmy was planning to come, then said he had to cancel, then he said he could meet me for a few minutes outside the Brighton Music Hall, which he did, and I'm glad for that. We had a nice chat on the sidewalk, then he had to leave to go see one of his daughters play guitar.
When I was looking for a job in 2014, he and I had a good hour phone meeting, and he told me about the hazards of working for a place where "the boss, and not the reader, is the client."
The last we were in touch was early this year. I had sent him a copy of my latest full-length release, "Pale Afternoon." Jimmy phoned me and said, "It's good that you have a band that understands you."
So I was shocked when I heard the news that Jimmy Guterman is gone, and I am bummed out. He was a very smart, knowledgeable and kind guy, and I'm glad I got to work with him.