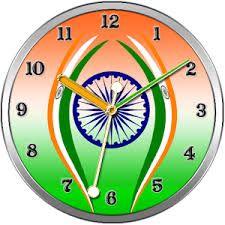 Yesterday, Saturday, July 23, we went to the Ragas Live festival at Pioneer Works in Red Hook. It's a 24-hour presentation of Indian classical music, starting at noon on Saturday and running until today at noon. As you may know, different hours of the day call for particular ragas. For the Ragas Live fest, different groups would perform the ragas that are particular to that raga, 24 performances in 24 hours. The event was produced by WKCR-FM, which also broadcast it.
As we were getting ready to leave her apartment, Amy and I heard the invocation by Pandit Chaterjee, and we heard some of the first performance, by a large group of musicians who comprise Brooklyn Raga Massive. They were performing a tribute to the music of Ravi Shankar.
We arrived in time for the 2 p.m. set, the Arun Ramamuthy Trio. A lovely day for Indian music, a 90 degree F summer day, spicy food on offer. Pioneer Works is an enormous space that used to be a shipbuilding factory. Lots of light in the windows, extremely high ceiling for acoustic benefit and also to keep the temp reasonable. Quiet floor fans blowing.
At 3 p.m., Dan Weiss Teen Taal, one of the best things we saw all day, just Dan Weiss on drum kit and Michael Gam on bass. Weiss, who must have studied Indian music intensively, performed tabla pieces on the drum kit. He translated tabla to the U.S. drum kit. Gam played the same simple, dark figure on the bass for 40 minutes, with variations here and there. Weiss giving him some verbal instructions during the performance. The bass line that Gam was playing was so cool that after half an hour I wanted more. They played for about 40 minutes, pretty much nonstop, and it sounded and felt tremendous.
4 p.m., Dee Harris on a special acoustic slide guitar that had resonating strings on it. A type of guitar that George Harrison must have owned, a real east-west thing. Harris played alone for 15 minutes, arriving at a groove, when Mitim Mohan joined him on tabla.
5 p.m., vocalist Mitali Shawmik performing with Ramachandra Joshi on harmonium, Meghashyam Keshav on table - excellent - and a young man on tambura. A magnetic performance, a strong voice that rang through the room.
6 p.m. Neel Murgai on sitar, the first sitar we heard all day, accompanied by the formidable Sameer Gupta on tabla, who is one of the leading lights of Brooklyn Raga Massive.
7 p.m., a recital on tabla by young man of 11 years, Vivek Pandya, a student of Pandt Sanghamitra Chaterjee. Were they putting too much pressure on this kid to have him play essentally a solo tabla piece for 40 minutes? He was accompanied by his father, Kalpit Pandya, on harmonium, and whatever good intentions were present, we found this to be a good time to buy paneer wraps and sit outside and eat them.
8 p.m. Roopa Mahadevan, more vocals, a strong performance, accompanied by Anjina Waminathan on violin, Baila Skandan on mridangam and someone else on another percussion instrument. So only one melodic instrument, the violin, but in addition to the counter-melody lines she was playing under the vocals, the violinist somehow maintained a low, constant, tambura-like drone. How did she do that?
9 p.m., Snehasish Mozmuder on mandolin, who translated sitar and sarod parts to mandolin, accompanied by Shiva Ghosal on tabla. When they played, the time just flew by.
10 p.m., the last set we saw of the day. By this time the mood of the place had shifted much after eight hours. Darkness in the windows, of course, and the occasional lights of a distant aircraft. candles in tall jars burning two at a time in the long windows. An evening glow. Pandit Krishna Bhatt on sitar, accompanied by the excellent Meghashyam Keshav on tabla, whom we had heard earlier in the day. Transporting sitar performance. One of the two or three best things we saw all day, at our nine hours at the Live Raga Feat 2016.
We could have stayed longer, but you have to draw the line somewhere. We took the B61 bus to Fulton Street in Brooklyn, to the A, which was running on the F line, fortunate for us. We got off at Second Avenue and went to Punjab for takeout, curry and rice dishes. We returned to Amy's pad in time to hear the midnight set, Anupam Shobhakar on sarod, accompanied by Shankh Lahiri on tabla.
So we heard almost half of it.