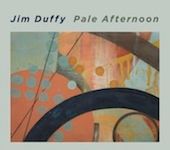 "Pale Afternoon," my third album of instrumental pop music, has now been pre-released!
What does pre-released mean! I don't know! But what I'm getting at is that the official "release" and promotion will be Jan. 12, 2016. In anticipation of that, the record has now been made available on CD Baby and on iTunes.
If you act now, you can be among the first to hear it.