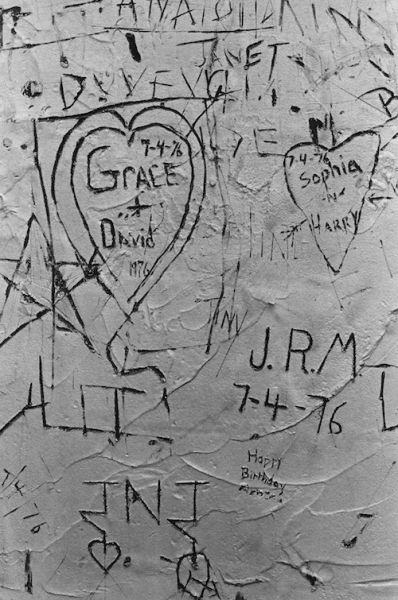 Hello, and thanks for visiting.
Here's some cub reporting that I did for Jeremiah's Vanishing New York, about a wall in Lower Manhattan that is being repaired, and in the process, graffiti from July 4, 1976, has been exposed. Photos by Amy L. Anderson. Please have a look.
This item was picked up by the Our Town Downtown community paper and website.