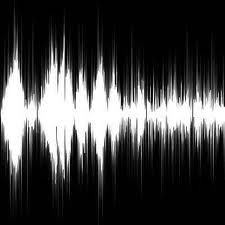 Any music is new if you never heard it before. And more good music has been recorded than one person can hear in a lifetime. So there's no reason for anyone to listen to lousy music.
By "lousy" I mean whatever is derivative, watered-down, phony or done for cynical reasons or just plain lazy. Incompetence can be charming, as long as the person is really trying and is sincere and pure at heart. You wouldn't want the Shaggs to play any better than they do.
Lately, however, I have a high regard for competence, for artists who know what they are doing. Here is some recent listening, of some people who most definitively know what they are doing:
Mary Lou Williams, "Zodiac Suite," from 1945. A deep understanding and exploration of harmony, unafraid of dissonance, not far from more abstract Duke Ellington. Twelve miniatures, just piano, upright bass and drums, poorly recorded, a wartime pressing. But the poor sound quality, even for 1945, adds to the mystery. The pieces speed up and slow down in rubato, decades before Ornette Coleman. Each piece has the blues, and the blue notes you hear are most definitely blue. From our point of view, the horoscope is a jejune conceit, but we need not let that worry us -- it's just the organizing principle, and it got her to write these strange little pieces. Mary Lou Williams had a daytime radio show and composed some of these little gems under time pressure, improvising freely at the keys and composing on the spot. She learned directly from Jelly Roll Morton and Fats Waller, and she taught Thelonious Monk and Bud Powell. She was always ahead of her time, and she remains so.
801, "801 Live," from 1976, the kind of record that gives "art rock" a good name. If only more people did it this way. It's a rare live recording of Brian Eno, who sings perfectly in tune and not only plays synthesizer but processes the rest of the band's sounds live from the stage. Has that ever been done before or since? You get guitar hotshot Phil Manzanera of Roxy Music, plus top-notch drumming by Simon Philips and great bass playing by the almost-unknown Bill McCormick. The rest of the band is filled out with British prog-rock all stars. The sound is crystal, and the music pulses forward and gets your head nodding in a "yes, yes" way. I first heard this record 30 years ago -- first Eno record I ever heard. Recently I found it on vinyl, and it's even better than I remembered. It's one of my favorite records of any kind. The version of "Baby's On Fire" on "801 Live" is the best one, for my money.
John Zorn, "The Gift," from 2001: Is there anything this guy can't do? You may know his more abrasive side, from Naked City or Painkiller, or his searing, multiphonic saxophone. On this somewhat out-of-character recording, he assembles a group known as The Dreamers, and they make lovely, smooth, listenable sounds that are fun, groovy, ear-catching, bouncy and adventurous. Guitarist Marc Ribot takes a star turn, and Jamie Saft's cool, breezy keyboards put one in mind of bossa nova. "Quiet Surf" takes you to a faraway beach. This may or may not be major Zorn, as it compares with his 100-plus full-length releases, but it may be the most inviting to uninitiated ears. It's almost as if he's doing this lovely music just to prove he can beat the rest of us at our own game. Which he does.