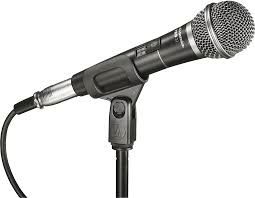 One of the best music events I have seen this year was actually a film event. At a fundraiser for the Anthology Film Archives on Second Avenue, resident composer John Zorn and a group of heavy hitters performed in front of a screen that showed short films of Harry Smith. In the group were Bill Laswell on bass and both Ches Smith and Cyro Baptista on drums and percussion, Zorn on alto sax. Quite a group of heavyweights, and we were sitting in the second row, right on top of the band. 
The films were little gems. First up was a short 3-D movie, so put on your 3-D glasses. That one had a pre-programmed soundtrack of ever-expanding sonic dots coming at you while the dots and shapes jump off the screen.
Then the full band played for the next film: Geometric shapes, close-ups of fabric patterns, edited in a rhythmic way, and the two drummers were watching the screen, playing along. Next up was my favorite film on the bill, which started with vintage color footage of Patti Smith and Robert Mapplethorpe. Then it goes into a kaleidoscopic lens, quadruple image, splintering the images into fantastic shapes on the screen. Zorn was playing lines that could have had something to do with 12-tone music or Indian raga - I'm sure he has studied both. At any rate, he was playing lines that defied key or scale or mode - I couldn't fathom what he was doing. And Laswell, who looked like Johannes Brahms on the bass guitar, played an ascending line. Zorn left a note hanging in the air, and Laswell played a note to harmonize with it. How much of this was composed and how much was improvised? I have no idea, but that particular moment was the highlight of the evening.
One of the films showed young women doing string tricks and rope tricks, tying clever knots and untying them without effort - cats cradle to an exponential power. Images of skillful hands and strings, superimposed over images of sunlight on rippling water. Then images of a woman dancing in kaleidoscopic quadruplicate, and Zorn started playing a long, and I mean long, note while he tapped out a rhythmic figure on the keys of the saxophone. That one note went on for six or seven minutes. I have seen a lot of people do circular breathing, but I have never seen anyone do it as effortlessly as Zorn did.
Then they showed "The Tin Woodman's Dream," a riff on "The Wizard Of Oz" taken directly from the book. Laswell, a monster on the bass guitar, made it sound like a bowed cello. At the end, they played the two-minute 3-D film once again. To see these great musicians at close range was a privilege.
Then another event a week later, at the Firehouse Space in Greenpoint, the Karl Berger Improvisers Orchestra. I counted 26 musicians in the group, in a 1,000-square-foot room. Four string players, two basses, a bass saxophone, two bass clarinets, a baritone horn, two guitarists, Ingrid Setso on vocals and poetry, plus many more string, wind and brass players. Two upright basses, a drummer and a and percussionist.
In front, Karl Berger, about 75 years of age, conducting with his whole body. The concept is freely improvised music that has a steady pulse. He gets a groove going, then he points to a musician or group of musicians and indicates with his arms and shoulders and face what he wants to hear. He points to the clarinetist and makes a crooked, rusty move with his body, and in an instant, the clarinet plays a rusty, jerky line. Many times instruments drop out for long stretches of time. Then Berger brings them in for short, Stravinsky-like bursts. It's always musical, "harmonized improvisation" he calls it, and it's never angry-sounding. Sometimes it sounds somewhere between Charles Mingus and Gil Evans.
Berger "plays" the orchestra like a soloist on an instrument. To see him spread his arms and move his fingers and hear this large group of accomplished players respond instantly is like seeing someone play a gigantic, fantastical keyboard.
As a musician - and yes, I am a musician, I may be a poor one, but I am a musician nonetheless - I listen to a lot of stuff that's much further out than what I myself do.
Back on the pop side, I'll be going to see Public Image Limited on Monday, Nov. 16, at the Best Buy Theatre on Times Square. Just saying that is kind of funny. John Lydon seems to have the sunniest disposition of anyone in music, and his interview on WFMU was rather hilarious. You can hear it here.
And on Saturday, Dec. 19, I'll be going to see Todd Rundgren at the Gramercy Theater. Rather than explain this as a guilty pleasure, I'll just say that I don't feel guilty at all about loving a lot of Rundgren's music. He has written 20 or 30 certifiably great pop tunes, if not more, he can rock, he can do prog-rock with Utopia (I saw Utopia in 1977 at the Palladium, which is now a Trader Joe's, and I never go into that Trader Joe's without remembering that great Utopia show), he can melodize solo at a piano, and even his harebrained schemes and high-tech misfires only add to his charm.