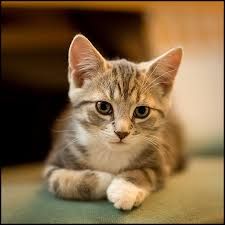 Happening today are the women's marches in Washington, D.C., and around the United States and around the world. I send my best wishes to everyone who is participating in these events.
Yes, march against the president. And let's not lose sight of the likelihood that the most direct threat to us comes not necessarily from the president but from the Republicans in Congress. They have cleared the way to repeal the Affordable Health Care Act, a.k.a. Obamacare, and while our eyes are on our unstable, erratic president, the Republicans in Congress are organizing to "reform" the Affordable Care Act and remove health insurance from 20 million people.
This makes no sense economically - the more people who participate in the exchanges, the more healthy people, the cheaper it will be for everyone. And to deny health coverage to people who have pre-existing conditions is cruel and inhumane, and it ends up costing us more.
We need to keep the Affordable Care Act. Everyone must be covered. People with pre-existing conditions cannot be denied coverage for that reason. This will directly address the issue of people's health and quality of life and ability to breathe and walk around and have some kind of life. We can afford this. We are the richest country in the world. The most economic sense is to keep the Affordable Care Act. If we go back to the old way, we will be worse off that we were in 2008.
So yes, let's march against the president. Today is his first full day in office, and he has already attracted more opponents than supporters to the National Mall. Now our new president can claim that he attracted more people to the National Mall than any other U.S. president in history. Let's also be phoning our U.S. senators and representatives to tell them that the Affordable Care Act must stay.
In music news, this morning on WKCR, 89.9 FM, the Columbia University Station, from 6 to 8 a.m., "Sounds of China." This morning, recordings of Hu Jianbing playing the sheng unaccompanied. The sheng is a woodwind instrument that has a metal base and a mouthpiece, and a number of bamboo reeds pointing directly upward, in front of the player's face. On this ancient instrument, which is called the sheng in China and the sho in Japan, Hu Jinbing creates tone clusters that seem to hang in midair. His album is called "The Sky.'
Also this morning, to get warmed up at the keyboard, I did some freeform loping around the keyboard until I felt I was getting in tune and felt that I had touched all 88 keys on the keyboard. Then I played Burt Bacharach's "I Say a Little Prayer." Then I worked on a Bartok piece, a little three-page rhapsody that changes key a few times.
Went to the oral surgeon to have a dental implant adjusted. The screw that holds the implant to my jawbone appears to be OK in the X-ray, but the crown is wobbly. The oral surgeon tried removing the crown in order to re-install it with stronger adhesive. She had the pliers in my mouth, but the crown was too tight to remove, though it was loose enough to wobble. So we left it as it is, until it falls off on its own, and I have to hope I don't swallow it or choke on it.
Went to the farmer's market at McCarren Park and saw my friend Sarah Jane, and we talked politics for a while. She said she knitted a pink cap for the women's march in New York today.
Went to the Captured Tracks record store on Calyer Street and bought, for $4, an LP, "Eurly European Music for Clavichord," some very early keyboard music, from about year 1538 and thereabouts, music from Spain, France, Italy, England, Germany and Poland, performed by Hans Kann. The LP is on the Musical Heritage Society label, and it appears to be from the early to mid 1960s. I enjoyed it while repotting some ivy plants.