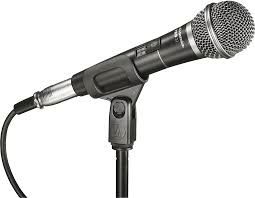 If it's not too late, here are some remarkable concert events I saw during the past calendar year.
John Zorn, Bill Laswell, Cyro Baptista and Ches Smith at the Anothology Film Archives. Maybe the thrill was to be sitting so closely to so many master musicians. They were playing a live soundtrack to the Harry Smith films that were being projected on the screen. We were in the second row, getting to see how the magic happens. Laswell was a center of gravity, making his electric bass guitar sound like a section of bowed cellos, the percussionists kept the sound lively and thumping, and Zorn kept spinning out long, flowing lines that hung in the air until the bass met them. 
Public Image Limited at the Playstation Theater in Times Square. Three days after the massacre in Paris, security was tight, but the show did go on. John Lydon came out clothed like an escaped inmate, and he never kept still the entire show, except to occasionally stop and make a face at the audience. His voice has grown to operatic proportions, and he may be singing better than ever. Plus he has the sunniest outlook of anyone in show business. Top-notch band, too. Johnny kept telling us how much he loves us, and at the end of the show he said, "I have seen every one of you here tonight. Don't ever forget that."
Todd Rundgren at the Gramercy Theater: A crowd-pleasing show with a rock band, playing the hits. I've been a big Todd-head since the '70s, and to hear all those great songs again moved my heart. He came out of the box playing "I Saw the Light," "Love of the Common Man" and "Open My Eyes," and I was completely sold. He was funny and self-deprecating, and he still wears his heart on his sleeve. His voice sounded strong and still sweet, and he played a lot of rocking Stratocaster. I have seen him perform many times, but I had never heard him play his signature song. The show was a week before Christmas, and when the band kicked into the famous opening of "Hello It's Me," he said, "Aw, look what you got in your stocking."
Craig Taborn at the Stone: This past summer, the Stone featured Sunday afternoons of various musicians performing John Zorn's new compositions, Bagatelles. Before the recital, Zorn reminded the audience that video recorded was not allowed, and he said the music we were about to hear was only for those of us who were in the room. Taborn has piano technique suitable to playing Chopin and Liszt, and to hear it applied to new composition and improvisation was an eye-opener. The ideas kept flying as fast as his fingers, and the hour flew by.
Courtney Barnett at the Bowery Ballroom: She was rocking and fun and loud. And her song "Avant Gardener" is a hoot. Glad to see that her generation can put on a good old rock show.