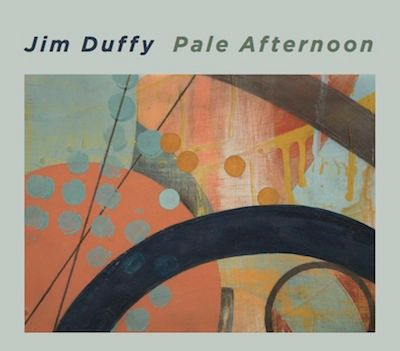 "Pale Afternoon" will be the name of my next record, the third full-length collection of instrumental pop tunes. The album was recorded and mixed between the spring of 2012 and the fall of 2015, though it was done in relatively few sessions. I made it quickly, over a long period of time.
The record will have 11 original compositions in a style similar to that of the first two records, though I believe that style has developed and evolved. It's more harmonically adventurous, I believe, and the sound has a slightly harder edge. Fewer overdubs, more letting the momentum of the basic track carry the rhythm.
Once again we have a core group of Dennis Diken on drums, Paul Page on bass, Lance Doss on guitars and lap steel, and myself, Jim Duffy, on Wurlitzer electric piano and other keyboards. We have special appearances by Kevin Kendrick on vibraphone, Michael Evans on percussion, Sam Kulik on trombone and Claire Daly on baritone sax.
The music was recorded and mixed by Greg Duffin and Mario Viele at Cowboy Technical Services, Brooklyn, NY. The record was mastered, I'm proud to say, by Scott Hull at Masterdisk. 
Artwork by Linda Kamille Schmidt, design by Sally Rinehart.
Thanks to everyone who participated in the making of this record. This is supposedly a "solo" record, but there's hardly any such thing as a true solo record. Even if you're a recluse and keep to yourself, you need a lot of help to realize your musical inklings and make them available. So again, my thanks to everyone.
The release date, to the extent such a micro-release has a release date, will be mid-January 2016. But I'll have some advance copies by early November. I'll be sharing some musical previews on the music page of this site. As for advance copies of the CD, if you ask me nicely, I'll send you one.
All the best,
Jim